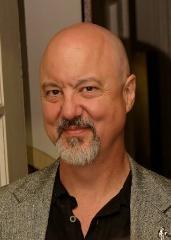 An experience with Scout is creative, cosmic and life altering ... change your mind, literally ...

Laughter and "ah-ha's" ... some of which, people tell us, you'll remember the rest of your lives.

Scout Bartlett, BSEE
Yup, trained as an engineer (you never really get over that...) and now, frequently referred to as one of the nations most respected Practical Mystics. Ancient wisdom, brought live, useful and current time.
"Scout is well known as a great teacher and powerful healer..."
Dr and Master Zhi Gang Sha -- NY Times Best
Selling Author of "The Power of Soul"
"...one of the most respected Practical Mystics of our Generation"
Jim McMillen -- "One From the Heart"
"You have a Very Bright Light ... your Channel is the same as mine ..."
Betty Bethards -- Mystic, Teacher and
Author of the best seller "The Dream Book"
"...Of Course your intuition is coming wide open, with the successes in your personal consciousness training..."
"Scout's Great..."
Paul Larsen --Founder of Summit Workshops
Scout is based in Northern California and is a frequent guest on radio
and TV there.
---
Schedule a one-on-one Session with Scout
Scout is available for sessions phone or Zoom
Tuesday, Wednesday, and Thursday and (some) Saturdays

Sessions 30minute, 60minute, 90minute (one-on-one, partners, or parent & offspring)
and Exceleration Treatments and Coaching sessions (one-on-one, or business founders, or business team members)

You can schedule through: email, call, text, or click-to-book
Email This email address is being protected from spambots. You need JavaScript enabled to view it.

for Tuesday and Wednesday appointments
leave a voicemail 925-676-5189 or ...
text Scout's assistant, Teri 925-207-4225

click to book is set up for Thursdays and when Scout has Saturdays ...
click to book click this link