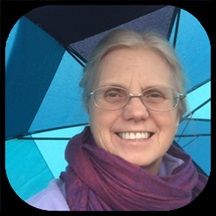 Tina Solinas is an Advanced Accredited Life Insights Teacher (A.A.L.I.T.) who has worked with the Life Insights Teachings since 1995. She is a co-founder and current teacher of LEAP, and teaches an array of Life Insights classes. Together with Ellen Henson, she created Life Insights manuals for 3 of the graduate level classes and the Teacher Training Program.
Tina continues to study metaphysical realities with many gifted people, including Hawaiian and Peruvian Shamans. She weaves these teachings into her healing practice. Hawaiian Stones work allows people to see underlying reasons for situations, while clearing it of blockages, allowing people to move forward cleanly. In her personal sessions, Tina sees energetic flows within people, using flows to clear out old issues.
Tina has spent her life helping people empower themselves, both as a political activist and in her career in education. She created a summer school for farmworker children. As a teacher, reading specialist, and administrator, she has helped those she worked with to acknowledge and develop their talents.
A vibrant soul, Tina offers classes and personal sessions for energetic healing. Whether in person or by phone, she guides individuals into a place of peacefulness and joy.